Titanium Link Bracelet
How do I resize my strap?
Our Titanium Strap is one-size-fits-all. That means you can easily take out unnecessary links by yourself and dial in the perfect size.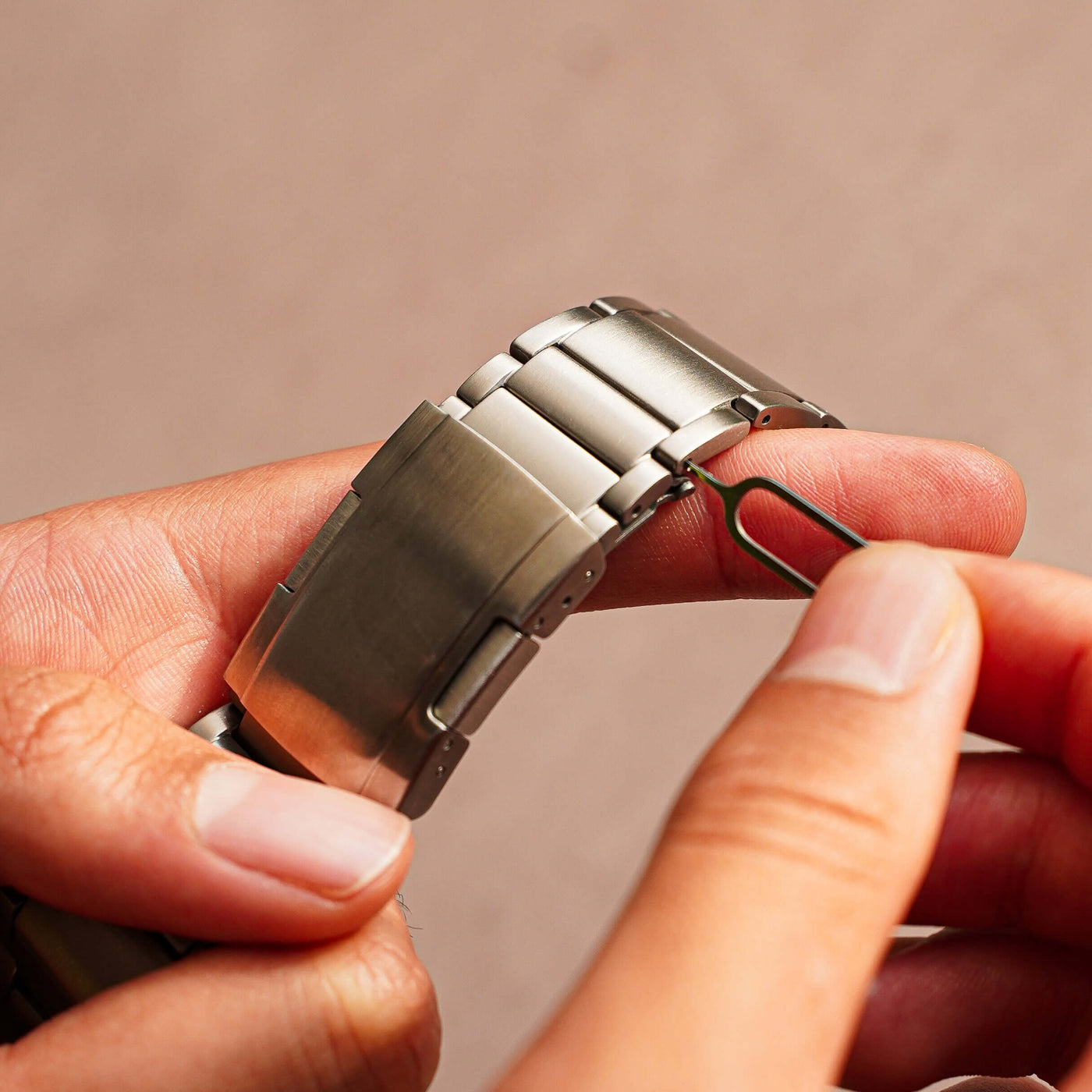 1) Detach
First grab the ejector tool that came with your order. Poke into the side insert to detach the first link.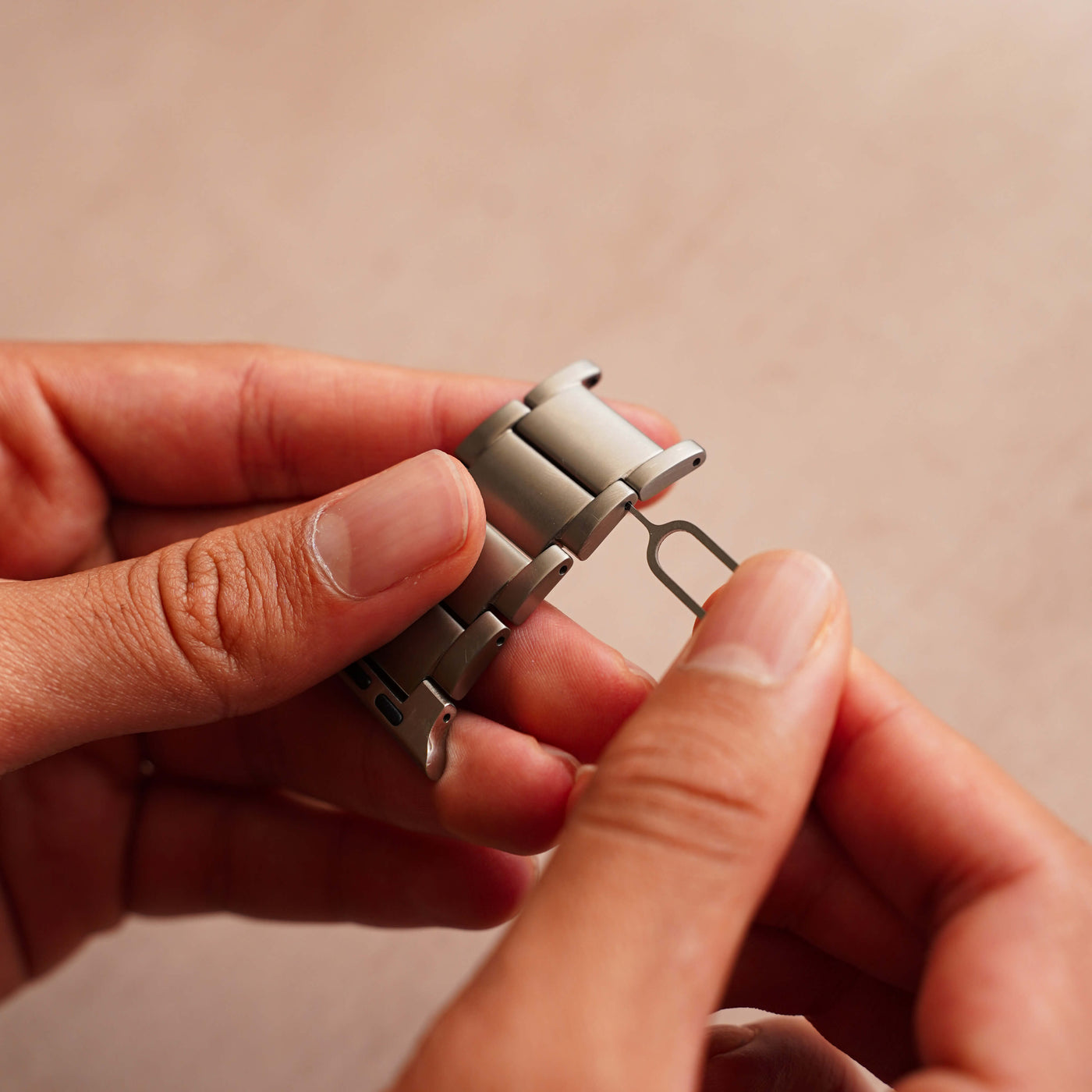 2) Remove Links
2) Remove as many links as you want, to get the perfect fit on your wrist.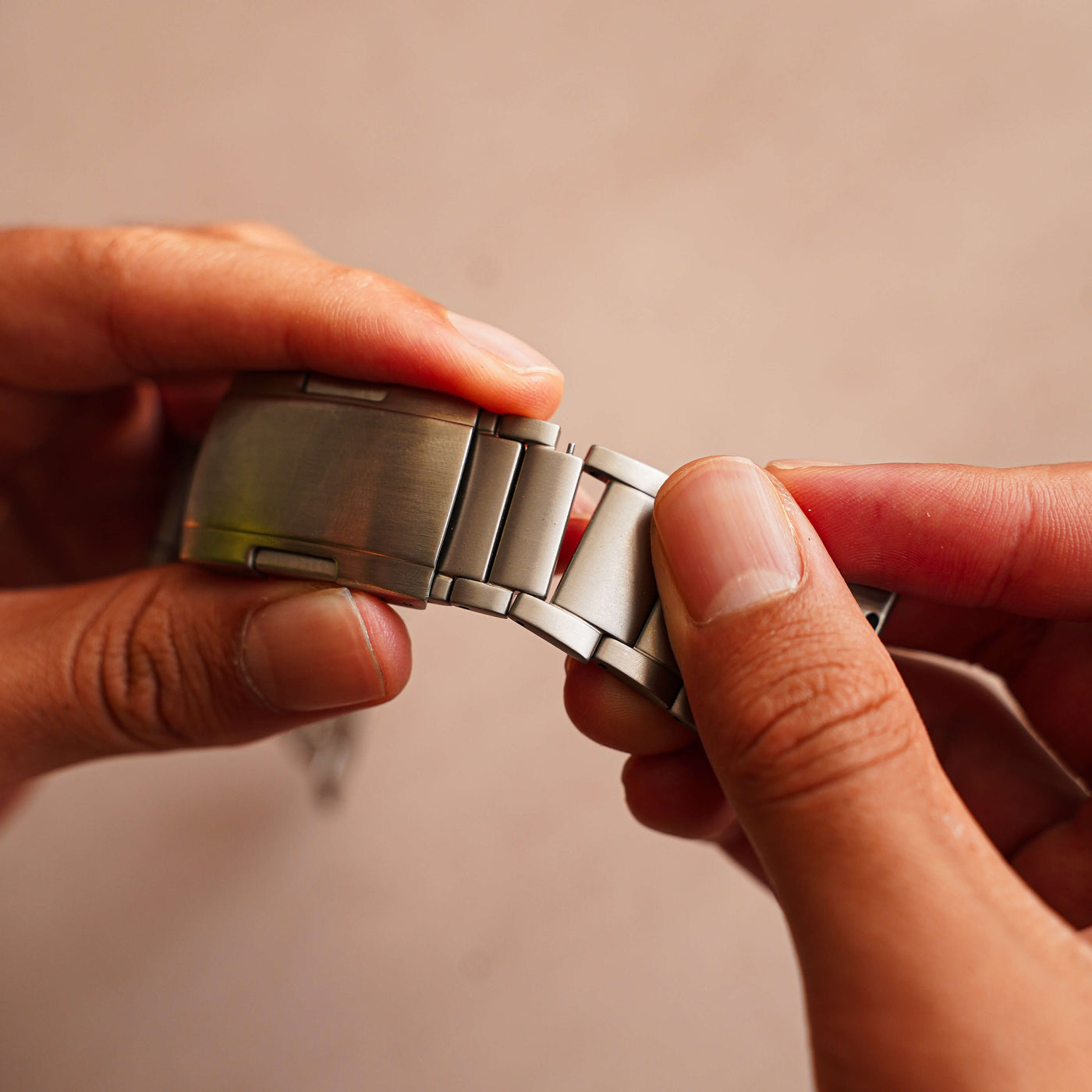 3) Re-attach
Re-attach the remaining links together by placing the pin in the middle and poking it in place.