Designed to serve a striking look while being capable to withstand your workouts and daily wear. The Sport Band's striped design gives an athletic look without looking out of place outside the gym. The silicone body gives a soft feeling on wrist making it comfortable to wear all day.
100% Waterproof
Compatible with All Apple watches Series 1-8, SE & Ultra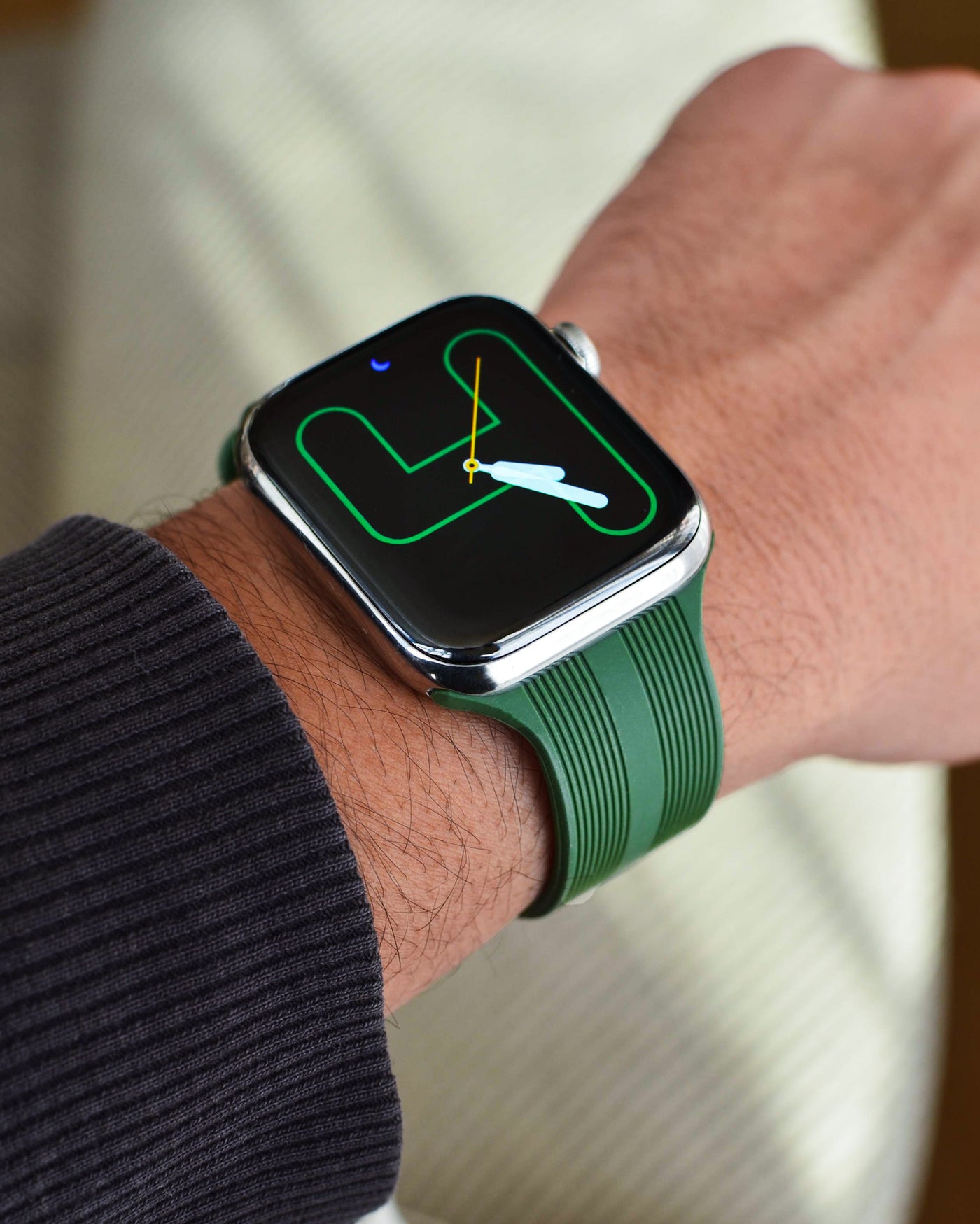 Ultra Comfortable, Ultra Stylish
Made of smooth Silicone, the Sport band is comfortable to wear all day whilst serving a bold look.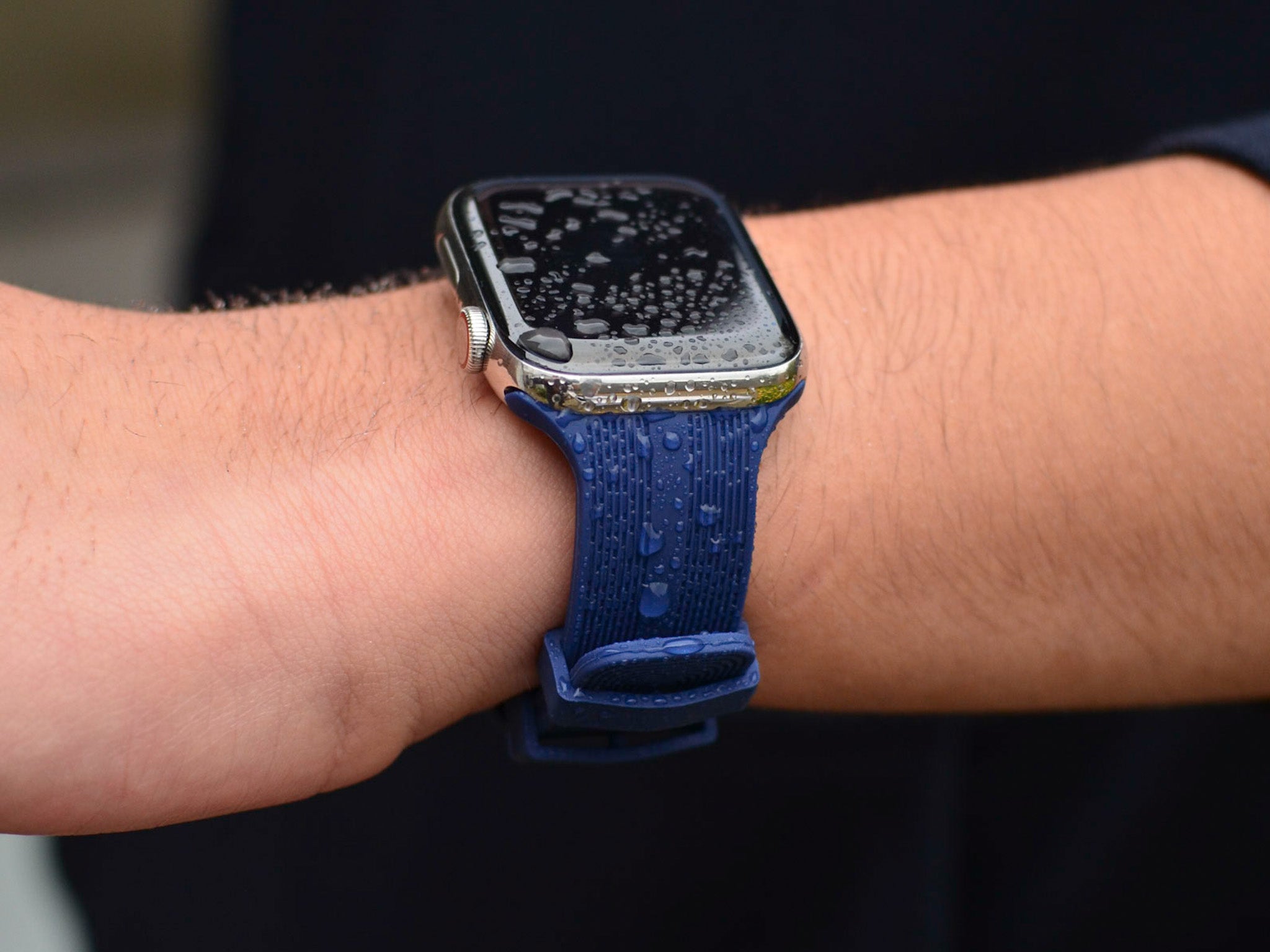 Made to be worn
The Sport band is lightweight, waterproof and durable. Making it the perfect accessory for your active needs.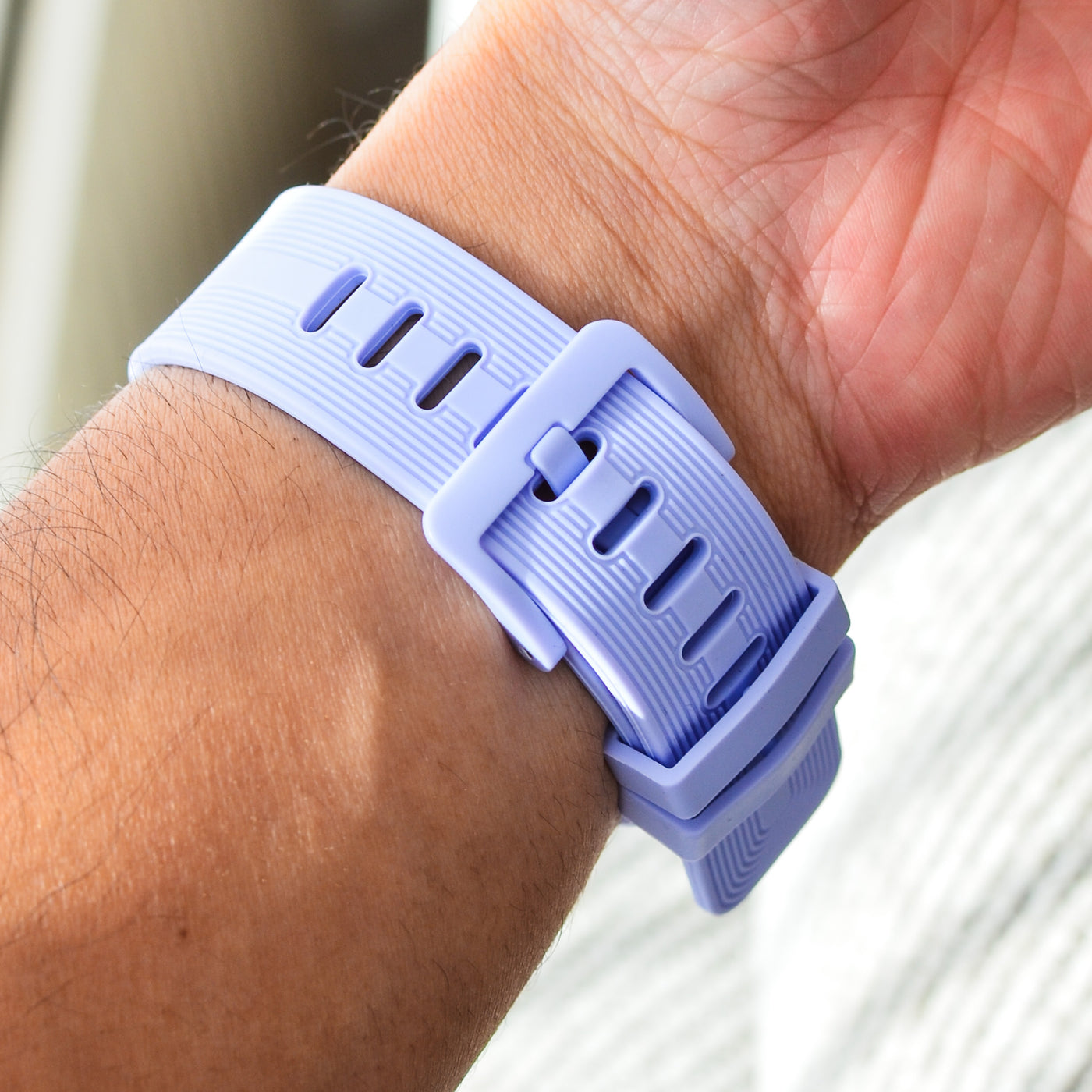 Classic Buckle
Back to basics with the Classic Tang Buckle. Super easy to put on and off your wrist. Providing a flat profile with less bulk and a secure fit on your wrist.